Get Survey Super Powers
#1 Rated Online Survey Maker Since 2003
Yearly
Monthly
Platinum
$55/mo when you pay yearly
Most Popular
Premium
$39/mo when you pay yearly
Standard
$15/mo when you pay yearly
Survey Maker Branding
Ads on Survey/Polls
Unsupported
Survey Maker Branding
Ads on Survey/Polls
Unsupported
Powering Millions of Beautiful Surveys
Over 1 Million People in 130 Countries use Super Survey Everyday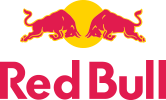 We're committed to simple, transparent pricing
Just like you, we don't like surprises. Which is why we let you
access every feature free for 7 days.
try all of our features free on our home page.
We'll guide you through the trial and remind you before your trial is up.
You can cancel your subscription from our Dashboard immediately at any time.
You're always in control
The simplicity of the platform has allowed us to focus on insights and learning from feedback. We've seen higher response rates and engagement which has led to greater confidence in our data.
Frequently Asked Questions
How does the trial work?
You get full access during your day free trial. There are no restrictions, and you have no obligation to continue beyond your trial. We won't bill you until your trial is complete and we will email you to let you know your trial is about to expire. You may cancel at anytime during the trial and you won't be charged a thing. To Cancel simply log into the Dashboard go into the 'Account' section and hit Cancel Subscription.
What happens if I exceed my limit?
Your account will be paused and you'll be able to upgrade within the Dashboard immediately.
Can I cancel my account at any time?
Yes. If you ever decide that Super Survey isn't the best survey platform, simply cancel your account in the Dashboard or on the Contact Page.
We'll also email you a day before your trial ends
Why should I upgrade from the free version
Our free version allows you to get a feel for how everything works. We support this version by running ads on the results pages and limiting surveys to 25 responses.
Do I need to pay for the annual version?
We find that customers who can commit to a full year end up developing more effective surveys in the long run. If you'd like to
pay month by month click here
.
How are responses counted?
A response is a unique survey completion that has passed our security and spam checks. The response limits are account wide. We do not count partially completed or auto submitted responses.
What kind of support is available?
As a paid subscriber you'll have priority support available to help you build and publish your own quiz. Everything is pretty easy to use but if you need a hand with something tricky we generally respond within 24hrs
What payment methods do you accept?
We accept all major cards as well as Paypal
Is technical knowledge required?
Not at all. Our editor is a simple point and click process which requires absolutely no coding or tech experience. We pride ourselves on being the most intuitive and strait forward editor. We're also here to help if you need a hand.
500K Surveys Created
Online Since 2004
99.99% Uptime
Spans 19 Countries
0.025s Response
Realtime Security
All Versions Include
Email Response Notifications
Multi Language Translations
Proprietary Response Rate Optimizations
Auto Resume and Incomplete Save
Respondent Email Verification
Custom CSS and Javascript Plugins
Create Polls, Quizzes and Surveys
Picture/Video Integration
Question and Answer Piping
Filter and Segment Reports
Fingerprinting and ID Tech
Embedded and Hosted Options